Reach me: (980) 222-1452
Ask about my media kit
I like to have nice things, a nice home, live naturally and teach my kids lifelong skills. I am a scientist by trade, love animals and have a small farm, "Jane of all trades". I am building a small collection of
power tools
and like to build projects. My glue gun is my favorite other tool. I like to sew. I like to transform furniture. I am a yard sale, thrift sale, Goodwill scavenger. I LOVE finding a way to transform things. Love finding things to educate and entertain my kids, traveling, Experiences.
I LOVE DIY. Anything from building something, re-purposing/up-cycling, web design. In general I want to know how to do many things myself- even though I may find its a better deal to have someone else actually do it.
I don't mind paying a higher price if something is a quality product. I am girly and like to dress up and go out. I love to support
charities
. I am honest, laid back, and will stay true to what I stand for. Find out more about me below.
These are some of my favorite posts:
I can send media kit and other details as requested Contact: Jessica@jessicaballard.com
Jessica is currently a Full-Time Science Nerd for a Soap Company, Christian, Pastor's kid, Wife  +10 years, Mom of 3, that lives a eco-friendly life on a small farm in Lincoln County, NC just northwest of Charlotte in the gorgeous Lake Norman area. She spent over 8 years as a scientific and medical recruiter in the area and works with others to write resumes, interview prep and more. Jessica is a freelance writer, and Virtual Assistant, in her spare time.
She and her family love fresh foods, farmers markets, new recipes, being frugal, DIY projects and learning new things. She deals with 2 kids with severe food allergies and struggles with food labeling and hidden ingredients. She has sewn and crafted all her life and passed it on to her kids.
She wanders through crafting doing things as needed for events and learning as she goes, and loves sharing the journey with you. Many times the craft is just starting and she is always looking for a better way to do things.
Jessica is a graduate of Campbell University with a BS in Biology and Chemistry minor.
On Begin To Craft you will find a variety of things from entertainment, events, recipes, to tutorials and tips on DIY projects, painting, hairbows, and creating your own printables and party décor, as well as cost-saving ideas. All things Jessica has done in her journey to crafting her own passions and life.
Savvy Southern Parent became her ideas as a  parent resource website for Western Lake Norman in the Charlotte Metro area. It shares events, products, ideas, and local businesses that are useful for families.
Some of Jessica's favorite things are reading, enjoying a nice glass of wine to wind down after a crazy day of work and 3 kiddos, traveling, enjoying the way music makes her soul dance. She loves going to shows, trying new foods, learning new girly techniques for fashion like Hair, make-up, and new trends in fashion. She is mostly casual, but loves a nice comfy dress and though is known to wear flats for comfort, she hears Designer heels are more comfy (-its hard to imagine).
As the Science nerd that she is, she Loves shows like Big Bang Theory, and of course, Star Wars and Star Trek. Jessica is a gadget junkie and loves her droid phone and tablet, though she has been known to swipe her husbands iPad from time to time. She has learned through the internet basic coding, and back-end work, and is the constant student. She is always game to try new technology for laptops, apps, and phones.
Her husband is your typical blue collar worker and farm boy. He is a welder by trade and can create just about anything. He worked on cars growing up as well as tractors and has re-built a tractor, and fixed up several cars. Jessica keeps trying to get him to write and share about his car work, but may have to video him and share it herself as he doesn't like to write. He loves video games and they own every video game system that has been released up to 2012. He is a true gamer and even has had a gamer computer.
There are no more babies in this family, as their youngest is a Toddler and tries to keep up with her older siblings. They are outdoorsy, adventurous, readers and Netflix/Hulu/Amazon Prime watchers. (yes we have all 3, No Cable).
The Stats:
~>50K Unique Visitors
~>80K Pageviews
~>2300 Facebook Fans
~ > 1300 Twitter Followers
~>800 Pinterest Followers
Jessica is a member of Charlotte Bloggers Mastermind, Charlotte Media Collaboration, A founding member of New Media Association, Blogging Empire Society, and is a Team Leader and a Conference Organizer for Entertainment New Media Network.
She has been featured on The Charlotte Moms, Goodwill of the Southern Piedmont, Lincoln County Events, Coffee & Giggles,  Peace, Love, & Poop, Mom It Forward,  on Spoonful,  Daily Finance, and in Women's Health Magazine.
Jessica hosted "You. Inspired Into Action" LIVE on MomTV, produces content for Charlotte Entertainment Network, and Vyzion Radio. Her show is titled Inspired.
Contact me:
Mailing Address:
4246 Hwy 73 Iron Station, NC 28080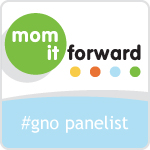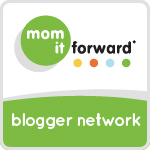 Contact Me:
(980) 222-1452